Identity theft insurance
As the name suggests, identity theft insurance provides coverage to help you restore your identity if it gets stolen. It will not prevent the theft from taking place. Do your homework before buying such insurance, because it doesn't cover everything and what is covered varies from one contract to the next.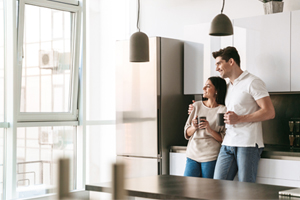 Insurers often propose identity theft insurance when offering home or automobile insurance. Note: Many credit card issuers offer the option of receiving a security alert or assistance if your identity is stolen. Don't confuse these services with identity theft insurance.
Identity theft insurance generally excludes financial losses related to fraudulent transactions. For example, if scammers pass themselves off as you and are able to obtain a personal loan in your name, the insurance will not repay the loan. Instead, it will cover the expenses incurred to restore your identity, cancel the fraudulent transactions carried out in your name and correct your credit report.
Identity theft insurance can provide you with access to professionals such as accountants or psychologists.
How identity theft insurance works: A concrete example …
Scammers manage to get hold of your personal information, which they use to pass themselves off as you in order to obtain a mortgage loan using your home as collateral. In this situation, identity theft insurance could cover expenses such as the legal costs incurred to remove the mortgage from your property and restore your identity. The insurance will not repay the loan.
What to do if someone steals your personal information?
The following are steps you may need to take after your personal information is stolen:
File a report with your local police force, notify your creditors and report the theft to the Canadian Anti-Fraud Centre

This link will open in a new window

Check your credit card and bank account statements for any illegal transactions
Provide proof that some of the transactions were not performed by you
The amounts may have been fraudulently debited from your account or a debt may have been contracted in your name.
If you need to cancel any credit cards, do so, and if scammers have opened bank accounts in your name, close them
Change any passwords
Check your credit report and ask to have it corrected if necessary.
What identity theft insurance covers you for?
Identity theft insurance can reimburse you for:
Lost income
Time you may have to take off work to restore your identity
Note: If you use vacation days for this, you will not lose any wages and your insurer may refuse to compensate you for this component. Moreover, some insurers limit the reimbursement when you take time off for certain very specific reasons (e.g., to go to court). The exclusions must be clearly explained to you. Feel free to ask your representative about them.
Expenses
Legal or accounting costs incurred to discharge yourself of any debts you didn't incur or to recover any property that has been stolen from you (e.g., a home)
Cost of hiring someone to take care of your children while you take steps to restore your identity
Costs incurred to restore your identity and correct your credit report
Costs incurred to obtain new identity documents
Cost of subscribing to a credit report monitoring service for a period of time following the identity theft (e.g., one year)
Related telephone and postal charges
Insurers generally set caps on coverage (e.g., $25,000 or $50,000). Depending on the contract, you may or may not be required to pay a deductibleThe deductible is the initial amount for damages that the insurer does not pay.
For example, with a deductible of $500, if you claim a total of $20,000 in damage coverage, your insurer would pay $19,500. .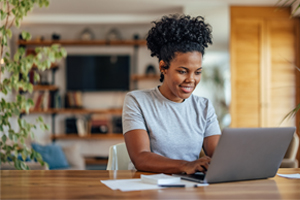 Insight
Assess your need for it
Before buying this type of insurance, ask yourself whether you would be able to bear the financial consequences of identity theft without it.
Compare the cost of this type of insurance compared with the foreseeable costs of restoring your identity.
A representative can help you assess your needs.
End of the insight
Check the level of protection and level of service
Some insurers offer more services than others in the event of identity theft, in some cases assigning someone to help and guide you. That person may work on your behalf to restore your identity and the quality of your credit reportsA credit report is a summary of your credit history (what you've borrowed and how consistently you pay off your bills and debts, for example). It also contains your identification information (for example, your name, address, date of birth and social insurance number) and may include public information about you, such as whether you have ever filed for bankruptcy or had a judgment rendered against you. A bad credit report could, among other things, make it difficult for you to get credit or rent an apartment. maintained by credit assessment agents like Equifax and TransUnion.
Make sure you're getting the right thing
Do not confuse identity theft insurance with an assistance, security alert or credit monitoring service.
Assistance service
An identity theft assistance service gives you access to a call centre through which you can consult a lawyer, a psychologist or another advisor. You will not generally be reimbursed if you consult a professional other than the ones available at the call centre.
Security alert
You can activate a security alert on your credit report. Users of your credit report will then have to carry out additional checks to make sure they are dealing with you and not someone else. To activate this alert, contact the credit assessment agents Equifax and TransUnion. There is no cost to you. For the alert to take effect, you will be required to provide a phone number where you can be reached.
Credit monitoring service
The credit monitoring service offered by Equifax and TransUnion is available for a fee. It alerts you by e-mail when there's been a change affecting your credit report (e.g., a change has been made to your credit rating or a new credit account has been opened in your name). This service does not include the security alert.
Insight
Checklist when buying identity theft insurance
Is it really insurance or is it actually an assistance, security alert or credit monitoring service?
What level of assistance is provided?
What benefits would you be able to get if you needed them?
What is the

premium

A premium, or insurance premium, is an amount that a person or company must pay on a regular basis to keep their insurance in effect. For example, if Mary has to pay $200 per year to keep her life insurance in effect, then the premium is $200.
The premium should not be confused with the face amount, or insured amount, which is the amount that the insurance company has to pay out. In the same example, if Mary has life insurance that pays $100,000 to Peter upon her death, then the face amount is $100,000. , applicable deductible and maximum amount of coverage provided?
If your identity theft coverage is included in your home insurance, have you checked whether a benefit received under the identity theft coverage would count as a home insurance claim (and cause your premium to increase in the future)?
Do you already have equivalent protection (e.g., with your financial institution)?
End of the insight