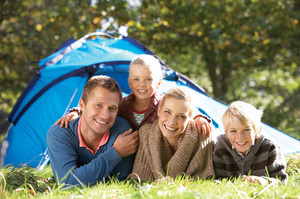 Group insurance plans generally offer life insurance. This is "term" life insurance, which is in effect for the duration of your participation in the group plan. It usually ends if you change jobs or you retire.
Life insurance offered under a group insurance plan is often calculated in "increments" of your salary. An "increment" of your salary corresponds to your annual salary. If, for example, you earn $40,000 a year, the standard coverage for an increment would be $40,000.
Additional increments are always equal in value to the first increment. For example, if the first increment is $40,000, you can insure yourself for another increment of $40,000, but not for an increment of $50,000 or $30,000.
First increment: mandatory
Under most group insurance plans, you must be insured for at least one increment of salary. The cost of the premium for your mandatory coverage is mainly established based on the characteristics of all plan members.
Therefore, your age and health will not necessarily increase your premium.
However, you might pay a higher premium if most of the other participants in your group insurance plan are over 60.
Additional increments: optional
A group insurance plan also lets you buy additional coverage, again calculated in increments.
Unlike the first increment, the cost of additional increments is determined according to your age and health. Therefore, the characteristics of the group are not used for this calculation. You may have to undergo a health assessment, since the insurer is not required to insure you beyond the first increment.
An option to extend your coverage: conversion privilege
Group insurance plans generally offer temporary coverage for the time you are employed by the employer whose plan you have enrolled in. So, for example, if you leave your job, you'll no longer be insured under the group plan.
However, immediately prior to leaving your employment, you'll usually have the right to convert your group life insurance into individual life insurance. This is called the "conversion privilege." This option will be available to you up to age 65.
When you convert your group life insurance into individual life insurance, you don't have to have a health check to prove that you're insurable.
The cost of the premium is established based on your age. Therefore, the premium could be higher when the plan becomes an individual plan. The insurance amount may also be lower.