Want to play a part in
the changing financial industry?
Choose your career path.
See our employment opportunities (in French only)
This link will open in a new window
Mandated by the Québec government, the AMF regulates Québec's financial sector and assists consumers of financial products and services.
Our unique role in Québec means we can offer unparalleled career opportunities and challenges.
---
Why choose us?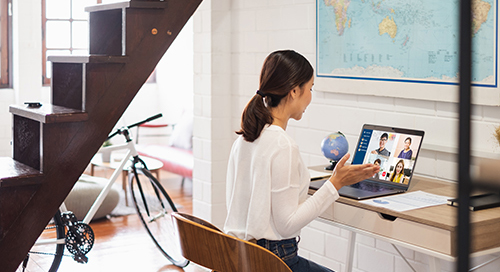 Work-life balance
Flexible work schedule
Hybrid work mode (1 day a week in the office)
Employee assistance program, available to both employees and their families
Health and wellness program: Grow your career within an organization that cares about the health and wellness of its employees. We know that physical and mental wellness positively impacts motivation at work and provides tangible benefits in both one's personal and professional life. This sense of wellness is supported by a number of initiatives.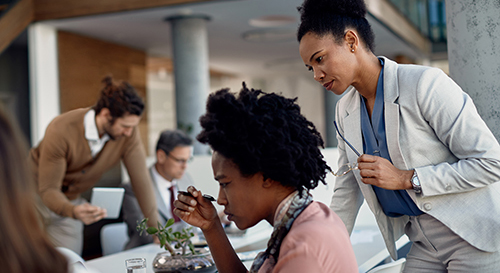 Employee development
Individual development plan
Training activities for all employees and activities recognized by the various professional orders
Opportunity to continue your studies and have them paid for by the organization
Leadership development programs for employees and managers
Internal mentoring program
Development of women leaders (Ambition Challenge, The A Effect)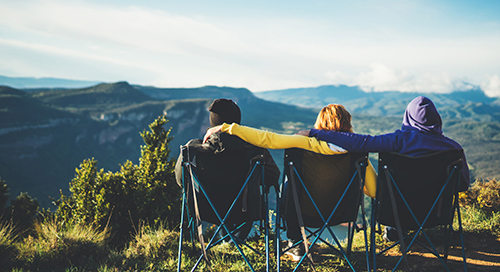 Employee benefits and competitive conditions
A defined benefit pension plan with employer contributions (RREGOP, PPMP)
Group insurance plans
Four weeks of annual vacation after one year of uninterrupted service
Thirteen statutory holidays per year
Reimbursement of professional dues
Reimbursement of fitness expenses
Paid sick leave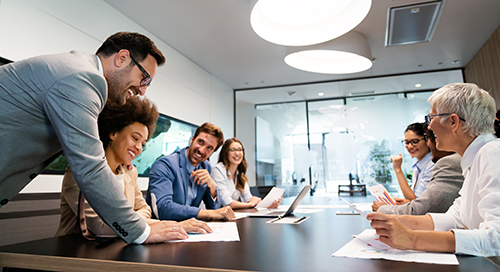 Stimulating work environment
An engaging mission unlike any other: protecting the public and the financial markets
Modern, ergonomic offices located in the heart of downtown
Working as part of multidisciplinary teams on assignments, committees and projects
In-house activities, social club and recognition gala
Organized sports activities (friendly Olympics-style competition, défi parcours-nature, etc.)
Participation in various events (Fintech Week, Semaine de la donnée, Rendez-vous with the AMF, and much more)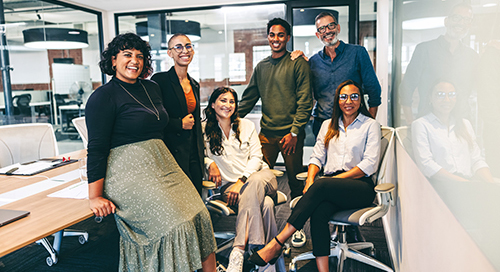 We are nearly 900 employees who are proud of our culture of cooperation
We share the values of integrity, excellence, openness and engagement.
We include office staff, technicians, professionals and managers working in:
Legal affairs
Public affairs (communications, media)
Client services and distribution oversight
Enforcement (inspections, investigations, litigation)
Policy and Supervision, Financial Institutions
Securities markets
Administrative services (finance, human resources, IT)
Strategy, risks and performance
---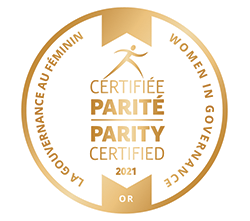 Diversity and inclusion
We value diversity and inclusion. We know that the more diverse and inclusive we are, the better we can meet the needs of our sectors and clienteles. We are committed to building on our current practices in order to ensure that our organization better reflects the community. We know that the integration of cultures is a key driver of innovation in our practices.
Parity Certification
The AMF has been parity certified by Women in Governance
This link will open in a new window in recognition of its efforts in 2021 in the advancement of parity. This recognition reflects the AMF's commitment to promoting the representation and career advancement of women within the organization.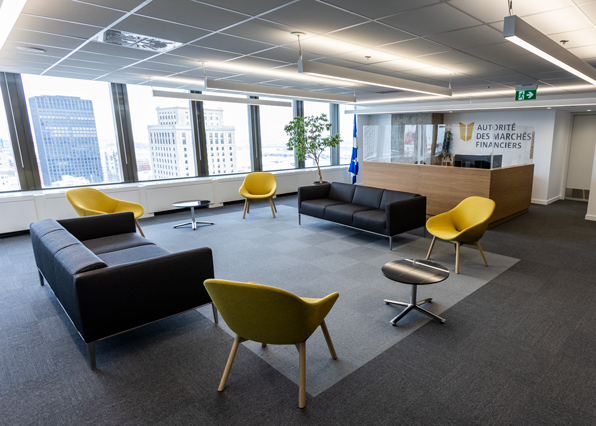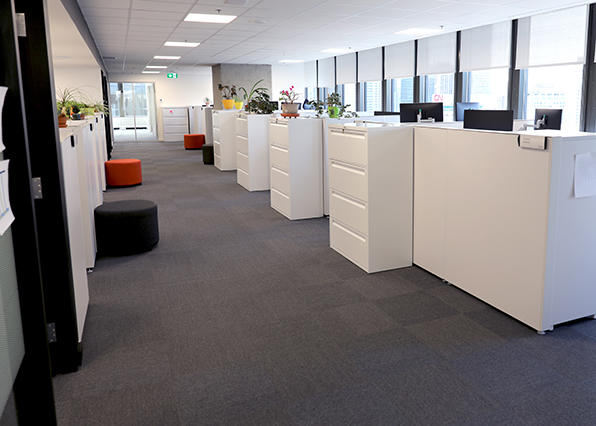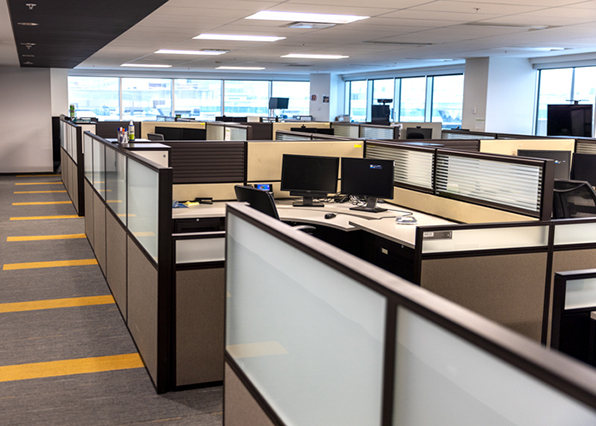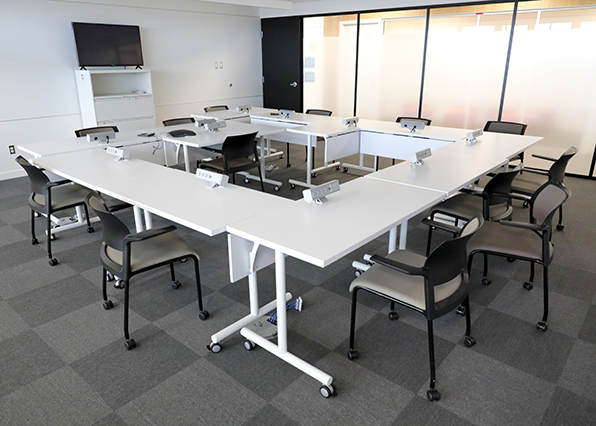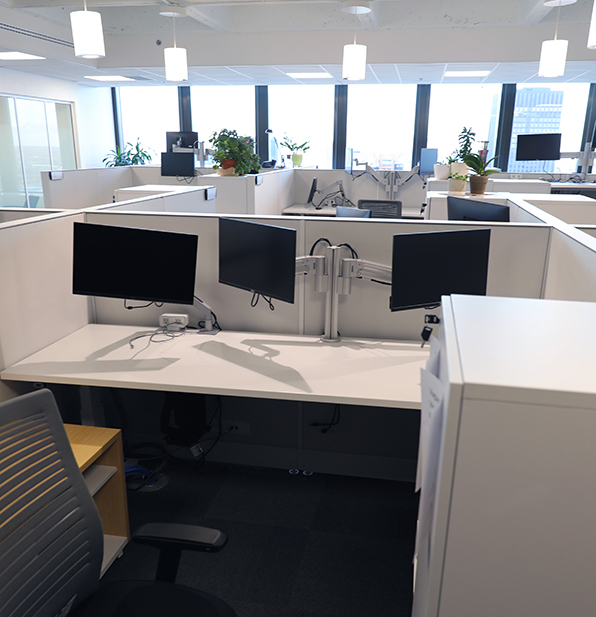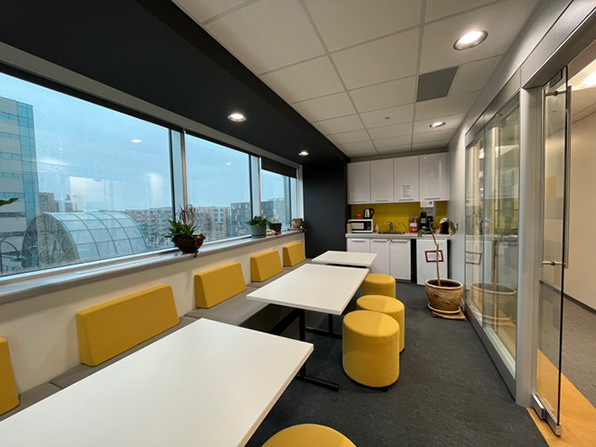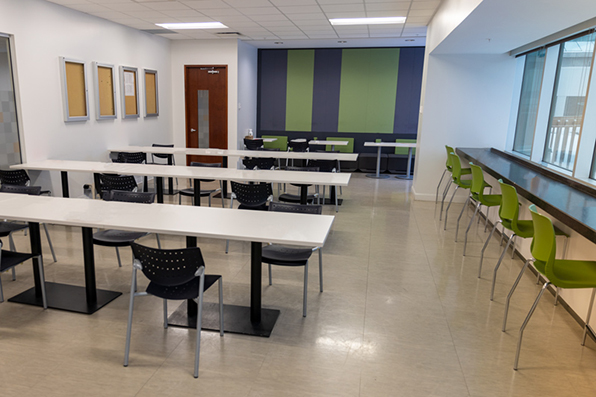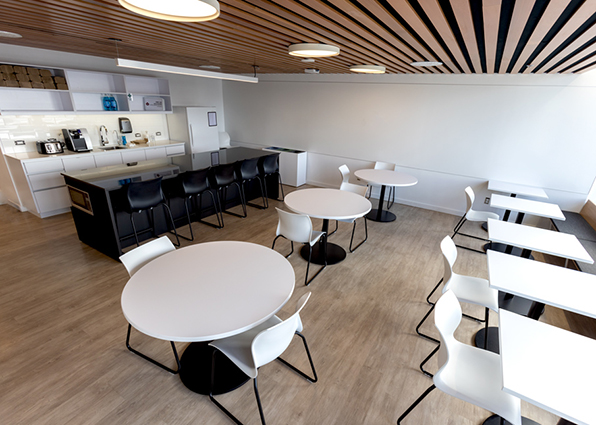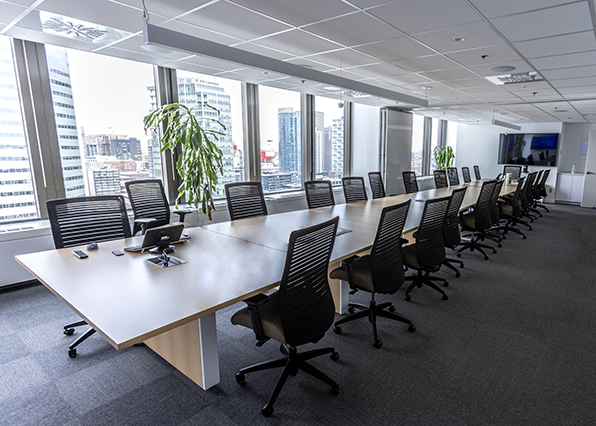 The AMF offers a work approach tailored to today's reality
Our hybrid work approach (working remotely and in-office) is customized to the operational needs of each team and provides us with the necessary flexibility and security to successfully fulfill our mission.
Our employees are supported by high-quality IT and cybersecurity services and equipped with top-performing computer devices and systems tailored to the work they do.
Our offices are located in Québec City (Place de la Cité) and Montréal (Place Victoria):
Québec City
Place de la Cité, tour Cominar
2640, boulevard Laurier, bureau 400
Québec (Québec) G1V 5C1
Montréal
800, rue du Square-Victoria, bureau 2200
Montréal (Québec) H3C 0B4
---
Unique and exciting career paths
Information agent
Our information agents are key resources, as they interact directly with consumers and stakeholders in the financial services industry.
Find out how Mathieu, Steve, Glenn and Lucie see their role at the Information Centre. (in French only)
Investment fund analyst
Bruno Vilone
Investment fund analyst
"The role played by the AMF within Canadian financial markets, the resulting expertise and the flexibility the organization provides its employees to pursue both professional and personal goals were what led me to join the AMF."
Want to join our team?
Let us know about your skills and talents. Tell us about yourself.
Employment opportunities (in French only)
This link will open in a new window
Didn't find anything?
Get on our recruiters' radar. We will contact you as soon as there's a job posting that matches your profile.
Spontaneous application (in French only)
This link will open in a new window