Websites and mobile apps offer you the option of buying insurance online without having to go through a certified representative. Sound like an interesting idea? Here are five tips that will help you make an informed decision when buying insurance on the Internet.
1- Deal with an insurance firm registered with the AMF
Always check if the website is operated by an insurance firm listed in the AMF's register. The firm's name should appear on its website home page. If you have any doubts, contact our Information Centre.
2- Remember that you can speak with a representative
You can always ask to speak with a representative who works for the firm. It's your right! The contact information for getting in touch with the representative must be visible at all times during the online transaction.
If no representative is available, here's what could happen:
The purchasing process is suspended until you speak with a representative.
You're allowed to complete the purchase, but a representative will contact you afterward.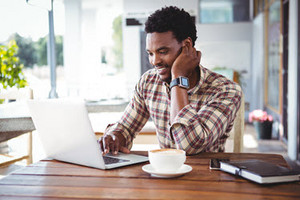 Insurance sold by lenders and merchants: A special situation
Some lenders and merchants offer loan, travel or replacement insurance on the Internet. Special rules apply to the sale of these types of insurance. See our Insurance sold by lenders and merchants page for more information.
3- Tell the truth
Accurately answer the onscreen questions you'll be asked when buying insurance. Making a false statement could have consequences. For example, you could lose your right to be compensated. Then you might have difficulty getting insured. If you're not sure whether you have to declare something, check with a representative or contact us.
4- Make sure you understand what you're buying
Do you fully understand the coverage you're being offered? Have the exclusions been clearly explained and all your questions answered? If not, ask to speak with a representative before finalizing the transaction.
5- You can cancel
If you buy insurance on your own online rather than through a certified representative, you have 10 days to cancel it without penalty, except if the insurance ends within less than 10 days.
For example, Catherine is going to Mexico for 5 days. She buys travel insurance on the Internet from an insurance firm. Because her insurance contract ends in less than 10 days, she won't be able to cancel it free of charge if she changes her mind.
Warning
Before cancelling
Check that you're covered under other insurance. When you cancel insurance purchased online within 10 days, the insurance is considered never to have existed. Pay particular attention to the date your new insurance contract takes effect.
End of the warning