Title Insurance
Helpful guide
A title deed is an official document that proves that you are the owner of property such as a house, condo, chalet or land.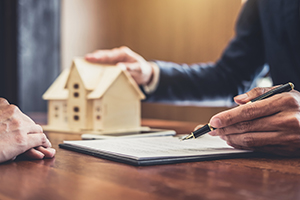 Title insurance protects you against losses caused by problems related to the title to your property. This insurance may be purchased when buying or refinancing commercial or residential property.
Several types of owner's title insurance are available on the market. The most common type is title insurance that owners can purchase when buying property. This insurance offers coverage equal to the market value of the property at the time of purchase. With some title insurance, higher coverage amounts are offered to reflect the increase in the property's value over time.
Owner's title insurance is not mandatory.
Covered risks
Although it is called "title insurance," this type of coverage is not limited to risks related to title deeds. Title insurance can also cover other situations that may affect the right of use and occupation of your property and cause you financial losses.
Examples of risks covered:
Title defects

For example, four months after you buy a property, a stranger comes along and claims to have inherited it and now wants to be declared the owner of your house.

Non-compliance with municipal by-laws

You buy a house and are living in it. Unbeknownst to you, the deck was built without a permit. While inspecting your home, the city inspectors inform you that the deck must be moved.

Encroachment on a neighbouring lot

A new land survey shows that part of your shed is on your neighbour's property. Your neighbour demands that you move it.

Fraud, forgery or identity theft

A fraudster steals your identity and takes out a mortgage on your property. He then disappears with the borrowed money, leaving you with a huge debt.

Charges against the property that appear between the time the deeds are signed and the time they are published in the land register
Debts incurred by the previous owner or unpaid utility bills, property taxes or condo fees
Construction legal hypothecs for work completed prior to the date of the insurance
Unknown servitudes

A few years after buying your house, you learn that Hydro-Québec has a servitude on a large portion of your land where a pool and a shed are located. Hydro-Québec needs to do major work and asks you to move the pool and shed. If you have title insurance, you can have your insurer pay for the forced removal.

Survey plan errors
Irregularities that might have been revealed by an up-to-date location certificate
Title search errors
Any other title problems affecting your ability to sell, lease or mortgage your property
Title insurance also covers legal fees and other expenses associated with a claim to clarify a title. The coverage for such fees and expenses is in addition to the compensation the insurer agrees to pay out for a covered risk that cannot otherwise be corrected.
To be compensated for a loss, the insured must demonstrate that an insured risk has occurred and establish the amount of the damage. He or she does not need to prove that the loss was due to the fault of a third party.
If the damage is covered by title insurance, the insured usually does not have to pay a deductible.
Warning
Title insurance does not usually cover:
Home construction quality
Latent defects
Title defects you knew about prior to buying the property and did not disclose to the insurer
Defects that did not exist when the policy was signed
Environmental risks (e.g., you learn that the soil under your home was contaminated by an accidental heating oil tank spill before you became the owner)
Indigenous land claims
Zoning violations that are your fault
Encroachments by fences, hedges and walls
Construction non-compliance with the Building Act
Problems related to wells and septic tanks
Expropriations
Damage that could be covered under home insurance, such as theft, fire, vandalism and water damage
End of the warning
When to purchase title insurance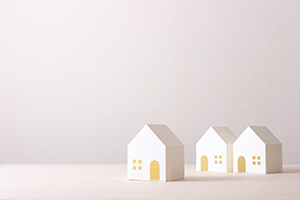 Title insurance can be taken out at any time, although it is more common for people to do so when they buy property or renew their mortgage.
The insurance stays in effect for as long as you are the owner of the property. If the insurance covers the lender, it remains in effect for as long as you hold a mortgage with the lender.
Insurance companies may also offer existing owner title insurance. This type of insurance is for owners who did not take out title insurance when they purchased their property, but who want protection against challenges to their ownership.
Lender's title insurance
Title insurance is also available for lenders. This type of insurance provides the lender with assurance that the security interest it holds in the property is valid on the date the deed of loan is signed. Generally, the coverage provided by lender's title insurance is limited to the amount of the loan on the date of loss.
Many lenders accept title insurance in place of a location certificate. Title insurance is also frequently used for mortgage refinancing.
Even though, in some cases, you're the one who pays for the lender's title insurance, in the event of damage, it's the lender that receives the money.
Both owner's and lender's title insurance can be taken out for the same transaction.
Make sure you ask questions in order to fully understand what is covered.
How much does title insurance cost?
Title insurance is usually purchased by payment of a one-time premium. The price may vary according to:
The type of title insurance purchased (owner's, lender's or both)
The type of property (commercial, condo, new or old home)
The value of the property
The time when the insurance is purchased (when or after the property is purchased)
Who can sell title insurance?
Only representatives authorized to sell damage insurance may sell title insurance. They must assess your needs and ensure that the products they are offering properly meet those needs.
However, a notary or a lawyer can represent you with insurance representatives if you mandate him or her to do so and if he or she is not remunerated by the insurer.
Before purchasing title insurance:
Ask yourself if you need title insurance (e.g., if your notary's services might be sufficient).
Read the contract. Exclusions can vary from one insurer to the next. Check which title risks are and are not covered.
Make sure that the insurance amount is adequate.
Don't hesitate to shop around among several authorized insurers or representatives until you find the best title insurance for your needs at the best possible price.
Is your representative authorized to offer you the product?
The person offering you the insurance must be authorized by the AMF.
What to do if you are dissatisfied
Firms registered with the AMF to offer financial products and services are required to provide a complaint examination process. You can use that process to file a complaint with a representative or firm you dealt with.
If the complaint is not resolved to your satisfaction, you can ask to have your file transferred to the AMF.