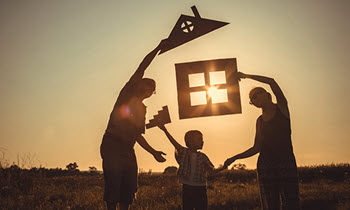 Home insurance covers not only your property, but also your civil liability. For example, if someone is injured at your home or you accidentally set fire to the building where you live, you could be held liable for damages.
Basic home insurance covers the risks listed in your contract. Here are a few examples of risks usually covered by home insurance:
Fire: You accidentally set fire to the building where you live.
Theft: A thief makes off with your valuables.
Civil liability: A guest is injured at your home.
Certain types of water damage: A pipe bursts and the water damages your floor.
All-risk (or comprehensive) home insurance will cover all risks EXCEPT those that are excluded. Exclusions are indicated in the contract.
Exclusions and limitations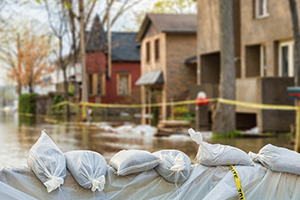 Be careful: In some cases, certain property and some risks are excluded from home insurance, whether you've chosen basic insurance or all-risk insurance. In other cases, coverage is limited.
Examples of exclusions:
The pool in your backyard is not covered and must be insured separately by an endorsement (additional coverage).
A leaky roof or basement and sewer backups are not covered unless you purchased additional protection.
The consequences of flooding are generally excluded from insurance contracts. However, some insurers may offer coverage for certain types of situations, such as rising water, dam breaks or the overflow from a waterway. It is therefore important to pay close attention to the coverage that your insurer provides for water damage and to shop around, if need be.
Examples of limitations:
Your basic home insurance may only cover the first $200 in cash. If thieves steal $500, you won't receive a refund for the full amount.
Coverage is limited for certain items, such as jewellery, collections and fine arts.
To be protected against risks that are excluded or limited, you must take out additional coverage (endorsements or riders). Even then, some insurers do not cover certain risks such as floods and landslides. Be sure to ask for details about additional coverage.
Check which risks are excluded and which items are subject to limitations. If you have questions, speak with your insurance agent or broker.
Avoid problems
You must notify your insurer of any changes, such as:
If you make major home renovations;
If you are away from your home;
If you set up a home office;
If you purchase valuables.
Important exclusions or limitations could apply. Also, if you plan to be away from your home for several consecutive days during winter, you should cut off the water supply and drain the pipes, or ask someone to drop by your home—possibly every day—and make sure there are no problems. Check with your insurer!
Is your representative or firm authorized to offer you a home insurance product?
What to do if you have incurred a loss
If you incur a loss, you should contact your insurer as quickly as possible. See our tips to help you avoid problems when making an automobile insurance or home insurance claim.
Agents from the AMF's Information Centre are available to answer your questions and help you in your dealings with the insurer.
How to pay less
There are several ways you can reduce the cost of your home insurance premium:
Take the time to shop around for your insurance. Premiums can vary from one insurer to another.
Discounts are often available if you buy automobile and home insurance from the same insurer. It's worth looking into!
Some insurers will offer you a discount if you have a home alarm system. Before having one installed, ask how much the discount is.
If you can afford to, increase your

deductible

The deductible is the initial amount for damages that the insurer does not pay.
For example, with a deductible of $500, if you claim a total of $20,000 in damage coverage, your insurer would pay $19,500. .
Insight
Make an inventory of your belongings
Make a list of everything you own and evaluate how much it would cost to replace each item. Keep this list in a safe location. It will come in handy in the event you have to file a claim.
End of the insight
Cancelling your home insurance contract
What you need to know about cancelling a home insurance contract.