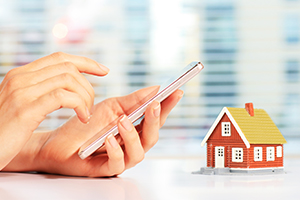 Prices can vary significantly from one insurer to the other. That's why you should shop around for your insurance every year. If you shop over the phone and you are not ready to buy, say so clearly to your agent or broker so you don't end up with an insurance contract you don't want.
Who can offer you home insurance?
Damage insurance agents and damage insurance brokers are both authorized to offer home insurance products. Brokers must be able to obtain quotes from at least three insurers, whereas agents offer the products of a single insurer.
Damage insurance firms are also authorized to offer insurance via the Internet.
No matter who you deal with, an insurance agent or an insurance broker, make sure you shop around when buying home insurance.
Factors that influence premiums
Whether you are a tenant or a homeowner, the premium charged by your insurer will depend on many factors, including:
The number of housing units
The year of construction
Main heating system (wood, electricity, etc.) and auxiliary system
Main heating system (wood, electricity, etc.) and auxiliary system
The selected coverage
How can you pay less?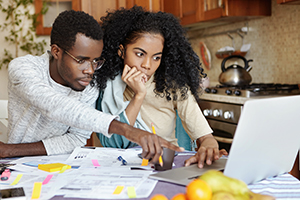 There are several ways to reduce the amount of your home insurance premium:
Take the time to shop around for your insurance. The premiums can vary from one insurer to another.
Discounts are often offered if you insure both your automobile and home with the same insurer. Ask the insurer.
Some insurers give you a discount if your home has an alarm system. Find out what discount is offered before having the system installed.
Raise your deductible if you can afford it and if you feel the savings on your premium is worth it.
Compare apples with apples
While home insurance premiums can vary a lot among insurers, make sure you're comparing the same coverage. The basic form costs less than the comprehensive form. The insurance amount and endorsements you choose also play a big role in determining the premium.
Insight
Be open and honest in your declarations
You must report any situation to the insurer that could influence its decision as to whether to insure you or what premium to charge (for example, if you own a pet, have a criminal record, carry on a particular business, or have already been turned down for home insurance), even if the insurer doesn't ask you any questions about it.
You think you'll pay a lower premium if you don't report the information? The insurer may refuse to pay a claim even if its unrelated to your omission. You may also have trouble obtaining insurance in the future.
If you're not sure whether you have to report something, check with your insurance agent or insurance broker or contact the AMF.
End of the insight
Checklist for buying home insurance
You've found the home insurance that you need. Before buying:
Find out whether the insurer, its representative and, if the insurance is offered over the Internet, the firm selling it online, are registered with the AMF to sell home insurance. Call our Information Centre or check the Register of firms and individuals authorized to practise.
Make sure someone has answered all your questions and reviewed all your needs. Confirm the insurance amounts and coverage selected
When you receive the contract, review the details of your coverage. If there's a problem, contact your insurer immediately.
If you're finding it difficult to get insurance
There may be many reasons for this. Your home is old, it's not renovated, you've made a lot of claims or you've had trouble paying your premiums.
There is no law requiring an insurer to sell you insurance. However, the Insurance Bureau of Canada
This link will open in a new window, an association of insurers in Canada, has set up a mechanism for providing access to home insurance and can help you find coverage with one of its members.
You're moving?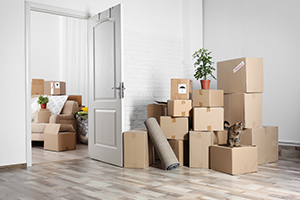 You just bought a house or condo or are changing apartments? You must inform your insurer ahead of time to adjust the coverage to your new home. Your insurance contract will be modified based on the characteristics, contents and occupants of your new dwelling.
Your move is spread out over several days? Home insurance contracts normally cover both the former and new address for 30 days as long as your contract is in force.
However, not all risks will necessarily be covered. For example, if you've chosen basic insurance and drop a high-end TV during the move, you won't be covered. Check with your insurer.
Moving does not cancel an insurance contract. If you found a better price elsewhere and you want to cancel the contract with your current insurer, cancellation fees will apply.