Are you thinking about getting a new car, buying a home, renewing your mortgage or taking a trip?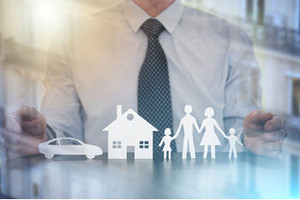 Did you know that lenders and merchants are authorized to offer you insurance when you buy a product or apply for financing? For example:
When you buy a trip, they can offer you travel insurance
When you buy a vehicle, they can offer you replacement insurance
When you get a mortgage, car loan or credit card, they can offer you life and disability insurance on the borrowed amount
You don't have to purchase the insurance they offer
You're under no obligation to buy an insurance product from a lender or merchant.
They're not allowed to make you believe that you have to purchase the insurance in order to buy the product or obtain the financing. Because it's not true.
Even if a financing company requires you to insure your loan so that it will be repaid in the event of your death or disability, you can still choose the insurance product and the insurer that are right for you.
The lender or merchant also cannot insist that you buy the insurance in order to obtain a better interest rate or any other financial benefit. You should qualify for these benefits without having to purchase an insurance product.
Make an informed decision
Read the insurance summary that the lender or merchant must give you. They should draw your attention to certain exclusions. For example: Are you over the eligible age to benefit from the insurance? Could the state of your health prevent you from benefitting from full coverage?
Also check whether you're already covered by similar insurance; for example, at work or under your auto or life insurance policy.
Make sure you compare prices. Insurance from a lender or merchant is often expensive because of the remuneration they are paid. They must tell you when this remuneration exceeds 30% of the cost of the insurance.
You could save a lot by shopping around.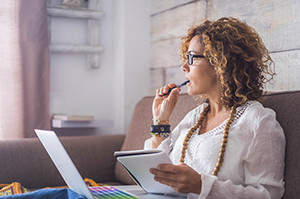 You have the right to change your mind
If you buy the insurance offered by the lender or merchant, you have 10 days to cancel the contract. Check the insurance summary, as some insurers may grant you more time. After the 10 days, a cancellation fee may apply.
If the cost of the insurance is added to the financing amount and you cancel the insurance, your monthly financing payments might not change. Instead, the refund could be used to shorten the financing period. Ask your lender or merchant for details.
Insight
About to buy an automobile?
Read our five tips to help you make an informed decision if your dealer offers you insurance.
End of the insight