If your pet is in an accident or gets sick, the vet bill can really add up. Pet insurance could cover a portion of the costs. Should you purchase coverage for your dog or cat?
In Québec, you can get pet insurance for your dog or cat.
There are a number of coverage options available. Before deciding on insurance, take the time to understand all the options and coverage limitations. Make sure the person or company offering the insurance, whether in person or over the Internet, is authorized to do so. You can do this by calling the AMF Information Centre or checking this register.
Types of coverage
Usually, you will be able to choose from among various insurance plans, ranging from basic to intermediate to "more comprehensive" coverage, based on your pets needs.
Here's what a basic plan might look like versus a more comprehensive plan

| | Basic | More comprehensive |
| --- | --- | --- |
| Care in case of accidents or illnesses | Covered up to a maximum amount specified in the contract (e.g., $1,500 or $2,000 per accident or illness) | Covered for a higher amount (e.g., $4,000 or $5,000 per accident or illness), sometimes unlimited |
| Expenses for preventive care (annual checkup and vaccines, flea or heartworm prevention, etc.) | Often excluded | Covered up to a specified maximum amount |
| Dental care | Often excluded | Covered up to a specified maximum amount |
| Checkups or lab analyses (blood analysis, urinalysis, etc.) | Often excluded | Covered up to a specified maximum amount |
| Therapeutic care (physiotherapy, acupuncture, etc.) | Often excluded | Covered up to a specified maximum amount |
It goes without saying that a more comprehensive plan, because it offers increased protection, is also more expensive. Intermediate plans may also be offered.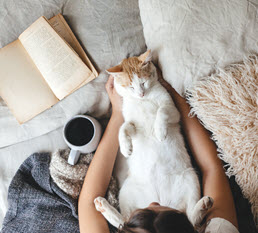 The cost? It depends on your pet
If your pet is a cat, the insurance should cost less than for a dog.
Your pet's age will also affect the cost of insurance. This is because the older the pet, the more prone it is to contracting diseases.
The breed of your pet could also have an impact on the cost. Some dog and cat breeds are more predisposed to diseases.
Annual deductible
Most plans have an annual deductible. The deductible is generally payable on the first claim made in the year, much like for your drug insurance.
Depending on the contract, the amount of the deductible could depend on factors such as what kind of pet you have (cat or dog) or how old it is.
The annual deductible also may be adjusted over time based on the age of your pet. For example, in some contracts, the annual deductible for a dog aged 5 or under is $100, whereas it may be $200 for an older dog. For a dog over 10 years old, it could run as high as $400.
Check the deductibles table in the contract when the insurance is being proposed to you.
Coinsurance
Pet insurance usually includes coinsurance. Coinsurance is the percentage of the claim that is covered by the insurer after you've paid the deductible. You are responsible for paying the rest.
Here is an example of a calculation method that could be used in certain contracts
Suppose your deductible is $100, you have 80% coinsurance, and you file a claim for $1,000. The insurer will leave you to pay the first $100 (the deductible) and will reimburse $720 (80% of $900). Therefore, you will have to pay $280 in total.
Pre-existing health conditions
Pre-existing conditions and illnesses that you know about at the time you purchase insurance will often be excluded from the contract. Before insuring your pet, the insurer may require that the veterinarian perform a checkup to confirm that it's in good health. This is an additional cost to consider.
Eligibility requirements
To receive reimbursements under your contract in the event of an accident or illness, the insurer may require that your pet be examined at least once a year by a vet. You also usually have to keep its vaccinations up to date.
Waiting periods before coverage begins
Generally, there are waiting periods before you can access coverage.
From the time your contract comes into effect, you may have to wait:
48 hours to receive a reimbursement for care in the event of an accident
14 days to receive a reimbursement for care in the event of an illness
6 months to be able to receive a reimbursement for dental care
In each of the above examples, the services will have to have been obtained after the end of the waiting period. When someone offers you insurance, make sure to check the contract conditions before purchasing it.
Do you travel with your pet?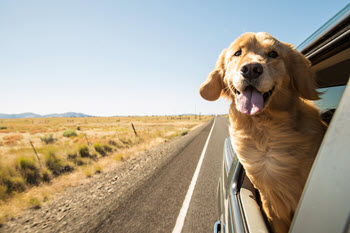 As a general rule, the insurance coverage for your pet will be valid in Canada and the United States. However, keep in mind that claims will be paid in Canadian dollars, regardless of the exchange rate.
Insight
You own a pet? Tell your home insurer.
You are required to be covered for any damage or injuries that may be caused by your pet. If your dog, cat, reptile or horse causes injury or damage to a person, another animal or an object, you will be liable!
The presence of certain pets represents an additional risk for the insurer. Your insurer will have to assume the costs of your defence if your pet causes damage to someone or something. When you inform the insurer that you have a pet, the insurer will assess whether it should leave your coverage intact, adjust it or, in the worst case scenario, forgo insuring you.
End of the insight