No one wants to have an accident. However, if it does happen, you could take steps to minimize problems.
If there are injuries
Immediately call emergency services (such as 911).
Check for any potential risks at the accident scene and take steps to avoid them.
If there are no injuries
Complete a joint report. This document explains the circumstances of the accident to your insurer. You can order a copy at any time by contacting the Groupement des assureurs automobiles

This link will open in a new window

(GAA). If the police complete a report (because there were injuries, for example), then you don't need to fill out a joint report.
Jot down the names and telephone numbers of any witnesses.
Don't hesitate to take pictures.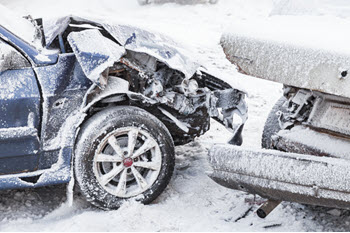 Warning
Notify your insurer as soon as possible
If you delay in doing so without a valid reason and this leads to more serious losses, you may not be compensated.
End of the warning
Do not admit any responsibility
You don't have to determine who is responsible for the accident. Even if you believe you are responsible, don't say anything. It's up to your insurer to investigate and determine who's at fault.
Do not abandon your vehicle at the scene of the accident
Protect your vehicle from any further damage. If necessary, have it towed to a secure location where it will be protected. If your vehicle causes another accident, you could be held liable for it.
Contact your insurer as quickly as possible
You must explain what happened to your insurer, even if you don't intend to submit a claim. This obligation is mentioned in your insurance contract! You must specify:

The probable cause of the accident
The nature and extent of damages
The location of your damaged vehicle
Co-operate with your insurer
You must allow your insurer to examine the vehicle, its equipment and accessories.
You must co-operate with your insurer to establish how the accident occurred and other details.
Wait for your insurer's approval before repairing the vehicle
If you intend to claim the cost of the vehicle repair from your insurer, you must wait for its authorization before:
Having your vehicle repaired;
Paying for the repairs.