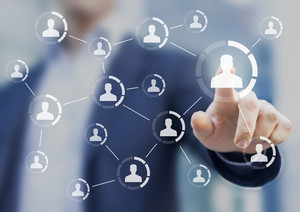 There are several categories of people and firms in the investment field. Make sure you understand your needs and goals in order to better determine who you might be doing business with.
These firms offer a wide variety of investments such as:
shares

A share, also referred to as stock, is an equity security that entitles you to an ownership interest in a company.
The company can distribute a portion of its earnings to shareholders by paying them a dividend.
The shares of companies listed on an exchange are bought and sold at the exchange.
When a company ceases to operate, the proceeds from the sale of its assets are used to pay its debts and taxes, and the rest of the money is distributed to shareholders.

bonds

A bond is a security issued by governments and companies through which an investor lends money to the issuer.
In general, the government or company promises to pay the investor interest at a fixed rate and at certain intervals (for example, 2% per year). Interest is normally paid twice a year. At maturity, the government or company pays back a predetermined amount that is called the face value. The face value is usually $1,000.
There are several types of bonds:


Stripped bond

Real return bond

Convertible bond

Savings bond

Retractable bond

Unsecured bond

Etc.

securities of

exchange-traded funds

An exchange-traded fund (ETF) is an investment fund whose securities are traded on an exchange like shares.
These funds generally track a benchmark index. Unlike a mutual fund manager, an ETF manager does not seek to maximize the fund's return but only to follow an index; this explains the typically lower management fees for ETFs.
The firms and individuals authorized to sell you investments
Investment dealers
There are two types of investment dealers:
Some provide advice and a full range of services, such as analysis, research on securities and portfolio management.
Others act as intermediaries by buying or selling securities according to your instructions, without giving advice.
Check that the individual selling you the product has the right to practise as a dealing representative of an investment dealer. To verify registration, contact the AMF Information Centre or consult the Register of firms and individuals authorized to practise.
Consult the register of firms and individuals authorized to practise
Exempt market dealers
These firms offer investments that may be sold without a

prospectus

A prospectus is a detailed information document that a company must prepare to be able to sell securities (such as shares) to the public.
It must provide full, true and plain disclosure of all material facts likely to affect the value or market price of the security in question. (prospectus exemption).
These dealers are for investors who have a minimum amount of earnings and

assets

The assets of a person or a company are everything that belongs to them. These assets may be tangible (such as a computer or a building) or intangible (such as patents, trademarks or copyrights).
Assets are the opposite of liabilities, which represent the debts of the person or company. and who can assume more risk.
Check that the individual selling you the product has the right to practise as a dealing representative of an exempt market dealer.
Consult the register of firms and individuals authorized to practise
Portfolio managers
These firms manage your investment portfolio according to your objectives.
They make decisions to help reach your objectives and negotiate on your behalf with a dealer.
Check that the individual you are dealing with has the right to practise as an advising representative of a portfolio manager.
Consult the register of firms and individuals authorized to practise
Warning
Client Focused Reforms: obligation to address material conflicts in your best interest
Your investment firm must now tell you, through its representative, how it is addressing or avoiding material conflicts of interest.
For example, your representative may get paid a higher commission for selling you a certain type of investment. This could create a situation where your representative could lean towards recommending this product even though another lower-cost product may be equally suited to your situation or needs. Your representative and the investment firm must either address this conflict in your best interest or avoid it. Also, before recommending an investment product to you, your representative must make sure the actions taken to address any potential conflict of interest put your interests first.
What information will be provided to you
The registered firm will provide you with information about any limits on the investments they offer and the costs and risks associated with them. Among other things, it will have to tell you if you will be offered only proprietary products. If so, ask your representative to compare the proprietary products to similar products offered by the competition.
End of the warning
Life and health insurance firms (insurance of persons)
Financial planners (F. Pl.)
This list is not exhaustive; it covers the firms and individuals that most investors deal with.