What are over-the-counter markets all about?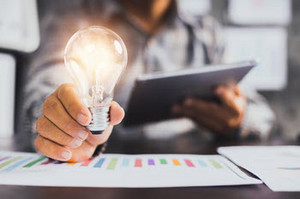 Over-the-counter markets (also known as "OTC markets" or "Pink Sheets") are marketplaces for buying and selling securities issued by small companies. Generally, these securities are not frequently traded and they have little liquidity. Transactions are conducted directly between the buyer and the seller. Often, they are valued at less than a dollar, hence the name "penny stocks."
The stocks are often held by a small number of shareholders.
In many cases, OTC-quoted companies don't meet the listing criteria of the large exchanges.
Are over-the-counter markets regulated?
OTC markets are subject to little if any oversight by regulatory authorities. They therefore represent a high risk for investors.
Recognized exchanges in Canada impose conditions—in particular, legal and financial—on companies seeking to list and issue securities.
Companies that are unable or do not wish to meet these conditions turn to the OTC markets.
High-risk investments
Some investors are taken in by scam artists' fine words. They're convinced they'll make a lot of money quickly due to high returns. Be careful!
In addition:
Their securities are often not very liquid.
The securities may be subject to legal restrictions when resold. As a result, you could have trouble selling them in a reasonable period of time.
OTC securities might not be for you if:
you have little or no tolerance for risk;
you're thinking of reselling your securities quickly to obtain cash.
Warning
Companies on the OTC markets sometimes don't have a history. This might make it difficult to find any reliable or objective financial information about them.
End of the warning
Beware of fraud
OTC markets are ideal for promoting securities (pump and dump scheme).
Scam artists manipulate the market as follows: They buy a large number of securities of a company listed on an OTC market. Demand for these securities is low. The scam artists send out information, often via the Internet, that leads investors to believe that the value of the security will jump very quickly. This information is hard to verify.
You and several other investors purchase the security. Its value goes up temporarily.
The scam artists then sell off their holdings and make a huge profit.
Your investment is practically worthless and no one wants your securities. You lose your money.
This type of fraud also works well through classified ads.
Warning
Be wary of anyone who gives you a so-called "hot tip" on these investments! They no doubt stand to make a profit... at your expense!
End of the warning
Insight
Before investing, do your homework
Do you understand the characteristics, risks and potential return of the company you're thinking of investing in?
Is the information about the company you have access to reliable?
Have you read the company's

financial statements

Financial statements are the accounting reports that provide an accurate picture of a company's financial position for a given period.

?
Does it have cash assets?
Is it carrying substantial debt?
Does it have revenues?
Is it profitable?
How long has it been in business?
Has it succeeded in marketing its products or services?
Who are its officers and directors?
What is your risk tolerance?
Can you afford to lose your investment?
Offering investments, whether on the Internet or in person, is a regulated activity. Make sure to check whether the person and firm proposing their services are authorized by the AMF to do so.
Do you think you've been a victim of fraud? Report possible fraud!
End of the insight