No, but you should get it anyway. Here's why.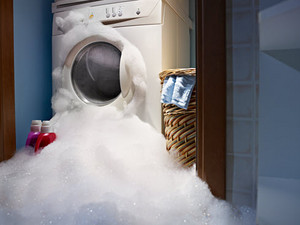 Suppose your kitchen were to accidentally catch fire and the fire were to spread to the rest of the building. You'd have to replace everything, including your furniture, electronic devices, sports equipment and textbooks. Even if you were to replace it all by buying it second-hand, it would definitely take a bite out of your budget for a while.
Your budget would suffer an even bigger hit if your landlord sued you for the damage to the building. Even if your landlord had insurance, his or her insurer could go after the amounts paid to the person responsible for the damage—in this case, you!
Shop and save
Shop around until you find insurance that suits your needs and fits your budget. If as a student, you're financially dependent on your parents, ask your parents to find out from their insurer if you're are already covered and what risks and how much you are covered for.
Don't hesitate to ask an agent or broker for advice: you can get basic coverage for a competitive price.
I've got a roommate
If you're wondering whether you're both automatically covered, the answer is no. Discuss your situation with an insurance agent or broker so the two of you can find the best way to make sure civil liabilityCivil liability insurance is insurance that can cover the cost of certain types of damage for which the insured may be responsible. For example, if you accidentally set fire to the building where you live or if your dog bites someone. and property are covered for both of you.