You know how important it is to have insurance covering your property and civil liability, but how do you get it at a reasonable price? Here are five tricks you can use.
1- Choose basic coverage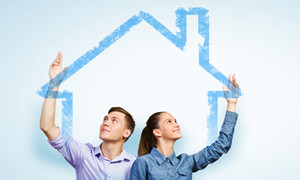 In tenants' home insurance, you can usually choose between basic coverage and comprehensive coverage. Basic coverage covers such things as fire, theft and vandalism. Comprehensive coverage covers a wider range of situations, such as mysterious disappearance (you lost your graduation ring, but you don't know where) or accidental breakage (you dropped your laptop).
This additional coverage comes at a price and may not fit every budget. Before you purchase it, you should weigh the pros and cons.
2- Increase your deductible
The deductibleThe deductible is the initial amount for damages that the insurer does not pay.
For example, with a deductible of $500, if you claim a total of $20,000 in damage coverage, your insurer would pay $19,500. is the amount of money you're required to pay out of your own pocket if there's a covered loss. For example, if it costs $700 to replace your bike after it's stolen and your deductible is $300, you'd pay the $300 out of your pocket and the insurer would pay the remaining $400.
The higher your deductible, the lower the cost of the insurance. Make sure, however, that you have enough money to pay the deductible if there's a loss.
3- Take advantage of discounts
Ask the insurer if you can get an additional discount. Some insurers will give you a discount in certain situations, including, among others, if you're a university graduate, a member of a professional order, or you've been insured for three years and have never filed a claim.
4- Choose your apartment wisely
The area your apartment is located in, the number of units contained in the building or the presence of businesses have a direct effect on the price of your insurance. Factors that lower your premium include:
Fire hydrants and fire stations in the vicinity
Alarm system
Sprinklers/extinguishers/concrete structure (for buildings with more than six units)
Lower-crime area
Before signing the lease, request a quote from at least one insurer so you don't end up with too many surprises.
5- Shop around for your insurance
Request at least three quotes. The cost of insurance can vary considerably from one insurer to the next. It's up to you to get the best price.
Insight
Are you a full time student?
Ask your parents if you're covered at no charge under their insurance policy.
End of the insight