We are all, without exception, potential targets for fraudsters. However, due to the wealth they may have accumulated and, in some cases, their level of vulnerability, the elderly can be a favourite target of fraudsters.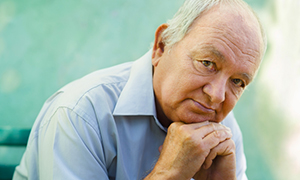 Vulnerability can be defined in several ways. In general, a person can become vulnerable if their personal traits or circumstances cause a temporary or permanent decline in their physical or mental capacities. Unfortunately, there is a greater likelihood that a vulnerable person will fall victim to fraud or choose products and services not suited to their needs. The risk of financial abuse is also increased by such factors as isolation, the death of a spouse and a shrinking social network.
Examples of fraud that may specifically target seniors
Affinity fraud
Receiving an investment recommendation from a fellow group member can inspire trust. Fraudsters often approach people who share the same beliefs or interests that they do.
Social clubs, seniors residences and places of worship are the preferred locations for some fraudsters, who frequent them in order to develop relationships with potential victims.
Once they have formed ties with targeted victims, fraudsters may offer investment opportunities that they describe as unique or once-in-a-lifetime. Usually, they will ask for the matter to be kept quiet, since it is a golden opportunity they want to share only with their friends or a select few.
In reality, fraudsters mainly want to prevent victims from exploring the opportunity further and doing customary checks with family and friends, their financial institution or the AMF. This is easier for the fraudster if the senior is isolated.
Insight
Remain cautious, regardless of your age
Be on your guard when a person boasts about their financial success and makes you an attractive offer reserved for a group of insiders or preferred investors.
End of the insight
Romance scam
Fraudsters are becoming more sophisticated in targeting their victims. They are increasingly using social media and dating sites to manipulate people into establishing virtual friendships or romantic relationships and then requesting money for investment scams after building trust. Fraudsters are targeting people of all ages and demographics – it can happen to anyone. However, people who are alone or more isolated, such as seniors, can be targeted more.
Social media platforms and dating sites and apps are helping a lot of people break out of their isolation and form new friendships. While on-line dating can sometimes lead to rewarding relationships, it can also be used by fraudsters to target potential victims.
Learn more about romance scams
Phishing
Phishing often consists of sending e-mails or text messages that look suspiciously like those that might be sent by legitimate businesses, financial institutions and government agencies.
Whether it's the announcement of a tax refund, a lottery win, or a communication that your bank account has been hacked, these messages have only one purpose: extract confidential personal and financial information, such as a social insurance number (SIN), a credit card number, or a personal identification number (PIN). With this information, fraudsters can act quickly and extort large sums from their victims.
Don't reply to an unsolicited e-mail or text message without verifying its authenticity. If you feel you must reply to a message asking for personal information, use the contact information you have in your records. Most importantly, don't use the contact information or click on any hyperlinks appearing in the e-mail or text message.
You may also receive an unsolicited call from a stranger asking for personal information. The same rules of caution apply. Quickly end the call. If you think you should answer the call, use the contact information you already have to call back. Do not use the phone number that the stranger might give you.
Learn more about theft of personal information
Protecting yourself against financial fraud
To gain access to the portfolios of their victims, fraudsters begin by winning their trust. They are personable and seem informed and competent, like real professionals. They excel in the art of persuasion and know how to highlight their false qualifications and achievements.
Check whether the firms and people offering you financial products and services are authorized to do so.
Their registration with the AMF is not an absolute guarantee against fraud but confirms that a firm or an individual has been authorized to practise.
Is your representative authorized to offer you the product?
Warning
Have you witnessed potential financial crime?
Someone wants to sell you shares or insurance, but your inquiries show that they are not listed in the AMF's register?
A person has invited some of your family members and friends to make an investment and is promising them huge returns?
Report fraud or suspicious practices to the AMF
End of the warning
Framework agreement to fight elder abuse
In order to provide victims of elder abuse with better protection and the necessary assistance, the Government of Québec, in partnership with four government agencies, including the AMF, has formalized the implementation of the Entente-cadre nationale pour lutter contre la maltraitance envers les personnes aînées
This link will open in a new window (national master agreement on elder abuse).
The agreement aims to provide better protection and the necessary assistance to victims of elder abuse and to ensure the best concerted intervention process to deal with this abuse.
References
Ministère de la famille
This link will open in a new window
The Ministère de la Famille contributes to the development of Québec by helping families thrive and contributing to their well-being and to children's development.
Curateur public du Québec
This link will open in a new window
The Curateur public ensures the protection of incapable persons and the patrimony of minors. It educates the public about incapacity and the importance of taking action before it happens.
Documentation and tools
Elderly Persons: Defending your rights
This link will open in a new window
This document is published by the Commission des droits de la personne et des droits de la jeunesse, which is independent from the government and fulfills its mission for the sole benefit of citizens and in the public interest.
The LAAA (Elder Mistreatment Helpline)
The Ligne Aide Abus Ainés is a provincial helpline and referral service
This link will open in a new window for those seeking support and information in cases of elder mistreatment.