How to obtain exam preparation manuals for the following sectors or sector classes.
Insurance of persons and group insurance of persons
Exam preparation material is available only from providers who offer recognized courses and programs.
Candidates do not need to order exam preparation manuals through the AMF's on-line sales site.
Also, candidates do not need to bring their exam preparation manuals to the exam as the AMF will provide each candidate with an e-tablet containing the manuals. The Tablet User Guide (pdf - 827 KB)This link will open in a new windowUpdated on 8 February 2016Tablet user guide for candidates and the Tablet User Guide video This link will open in a new window are available to help candidates prepare for their exams.
---
Insight
IMPORTANT
Only credit card payments are accepted.
End of the insight
Delivery time
For orders delivered in Québec, allow approximately 10 working days from the order date.
For more information about AMF exam preparation manuals, please contact the Information Centre.
Useful information for purchasing manuals through the on-line sales site
How to enter a shipping address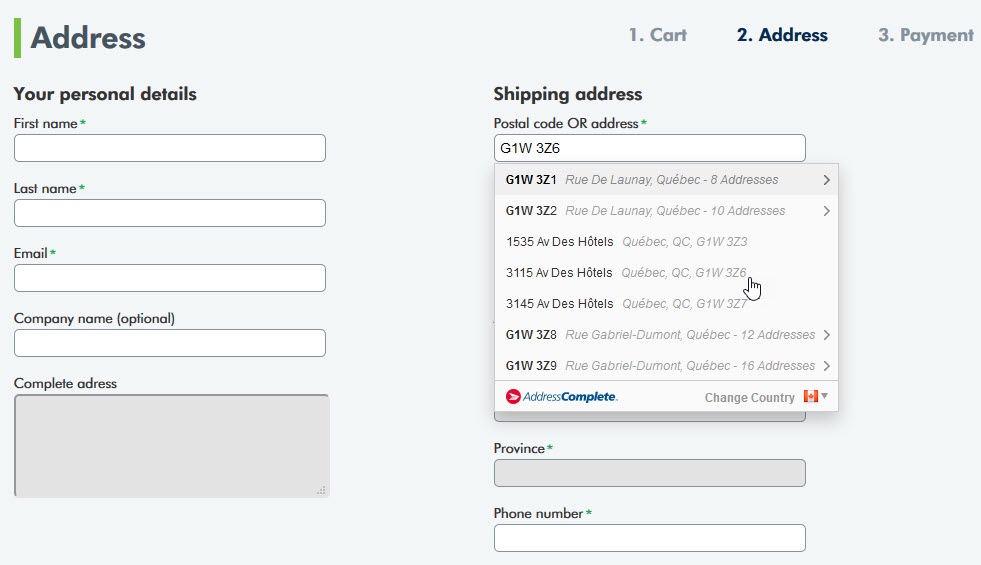 To enter a shipping address, you must search for the address by postal code. If a postal code has too many corresponding addresses, you can also enter an address (e.g., "123 ABC Street") in the "Postal code" field to launch the search.
How to enter an address for on-line payments with CT Payment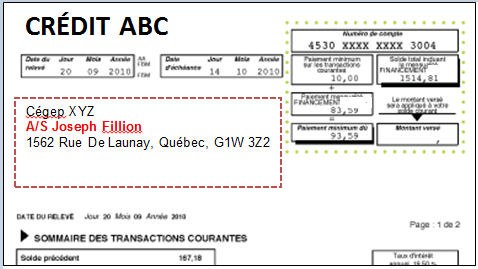 When paying on-line with CT Payment, you must now enter the card holder address that matches the address that the card's issuer has on file. To make sure you enter the correct address, we suggest you consult your credit card statement or contact the card issuer.
We've noticed that corporate clients in particular sometimes have trouble entering the address correctly. This is often due to the fact that the information in the credit card issuer's "address" field begins with something other than the address, for example, the name(s) of the reference person(s) on file (e.g.: CO JOSEPH FILLION). The exact address must be entered in the "Card holder Address" field on the CT Payment page.
You don't have a credit card
You don't have a credit card
You can pay by debit card, money order or certified cheque at the AMF's offices.
AMF staff will submit your order on-line for you.
The AMF's offices are open Monday to Friday, 8:30 a.m. to 5:00 p.m.
Québec City office
Place de la Cité, tour Cominar
2640, boulevard Laurier, 3e étage
Québec (Québec) G1V 5C1
Montréal office
800, rue du Square-Victoria, 4e étage
C.P. 246, tour de la Bourse
Montréal (Québec) H4Z 1G3
Warning
No manuals are available at our offices
Make sure you have received your manual before you sign up for an exam.
End of the warning