Who wants an empty savings account or credit card bills to pay in January? Here's how to plan your holiday gift-giving without using all your savings.
Before heading out to the stores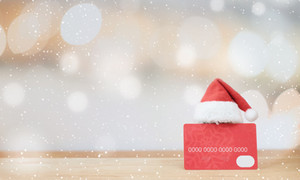 Set a budget for your overall spending. Have you saved up all the money you need? If not, revise your gift budget. No one expects you to go into debt because of gifts!
Make a list of the friends and relatives you want to buy gifts for. Think about what you would like to give each of them, and the price you expect to pay for your purchases. Are you going over budget? Read the following tips to help you find some money and reduce your spending!
Find some money
For your holiday shopping, use money that you already have rather than buying on credit. This is the time to look through your drawers, roll up coins, use gift cards or put in a few more hours at work to earn a little extra money.
Budget-friendly gifts
There's no need to empty your bank account to give a nice gift! If you're creative, make a personalized gift, or if you enjoy spending time in the kitchen, use your talents to whip up a special treat. Not your style? You could also offer your time to someone important to you.
Smart credit
If you do end up using your credit card, remember to pay your balance owing as soon as possible. If you allow interest charges to pile up, your gift will end up costing much more than you had planned.