As part of managing your personal finances, you should consider the risk of losing some of your abilities, be they cognitive or other. Have you always properly managed your own affairs and finances? Make sure that always remains the case.
Organizing your documents
Start by organizing your documents. Draw up an inventory of your assets by gathering such documents as:
Bank statements
Credit card and loan statements
Investment statements
Insurance contracts
If you haven't already done so, put your things in order to get a good overview of your finances.
Choose someone you trust to manage your affairs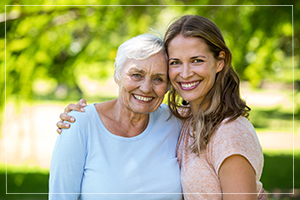 Begin by talking about the management of your affairs with a trustworthy person, whether a member of your immediate family, a relative or a friend. What matters is the trust between you and that person and whether that person is able to give you the support you need. A friend or family member will usually help you free of charge.
If no one among your relatives or friends can help you manage your affairs, you should consider hiring a professional. Always make sure this person belongs to a recognized organization or professional order.
Insight
Whether you entrust a professional or a person you know with managing your affairs, you should still monitor what this person does and ask for occasional reports.
End of the insight
Assigning a power of attorney
A power of attorney is a type of mandate whereby you designate a person to represent you and manage some of your affairs. It is a written document that proves you have designated this person to be your representative. It's always best to have a power of attorney drawn up by a professional, e.g. a lawyer or notary. Before signing the document, take the time to read it. Ask for a copy.
However, you may decide to prepare one yourself. A sample power of attorney (pdf - 180 KB)
This link will open in a new windowUpdated on 17 November 2014 is available from the AMF and most financial institutions.
Limiting the powers assigned
It is recommended to limit the powers conferred by the power of attorney in order to prevent persons with ill intentions from committing financial abuse. You could, for example, require a co-signer for the withdrawal of large sums of money from your account, or limit withdrawals.
Cancelling a power of attorney
You may cancel a power of attorney at any time, no matter what the reason. To do so, you must:
Inform, in writing, the person who represents you;
Inform all persons or companies who have been notified of the power of attorney;
Retrieve the original copy of the power of attorney so that it may no longer be used.
Since some of these steps may be complicated, it's always best to set an expiry date for a power of attorney.
However, if you are ever declared incapable, your power of attorney will no longer be effective. Your protection mandate (formerly known as a mandate in case of incapacity) would then take effect.
Anticipating incapacity
You must draw up a mandate while you are still capable. This document should contain the elements from your power of attorney that you wish to maintain in the event of incapacity. Your mandataryA mandatary is the person who carries out a mandate. For example, if an investor gives a lawyer a mandate to carry out a transaction on their behalf, then the lawyer is the mandatary and the investor is the mandator. will be responsible for looking after all your affairs.
Differences between a power of attorney and a protection mandate

| Power of attorney | Protection mandate |
| --- | --- |
| Written document by which a person authorizes someone else to carry out certain routine tasks. | Official document that must be drafted while the person is able to do so, in case of future incapacity. |
| Becomes effective on whatever date you decide. | Becomes effective by decision of the court further to a request for homologation (court approval). |
Simply preparing a protection mandate is not enough to assign mandatary powers to the person you designate. It is up to the court to declare that you are incapable and, if necessary, name a mandatary who will look after you and your assets.
If you have already prepared a mandate, the judge will take it into account when rendering a decision.
If you did not prepare a mandate when you were capable of doing so, the court or a notary will call a meeting of your relatives to designate a person who can look after you and your assets. If no one can look after your affairs, this responsibility will fall to the Curateur public
This link will open in a new window (public curator).
Simple or full administration mandate
Simple administration mandate
A simple administration mandate assigns the day-to-day management of your affairs (including paying bills and preserving your assets) to the mandatary. Your mandatary must obtain court approval before performing more important transactions, such as selling an immovable (real estate). The mandatary must also make investments presumed to be sound.
Full administration mandate
With a full administration mandate, you are of course assigning more power to your mandatary. You are entrusting the person with making your assets grow and performing sizable financial transactions, including selling your home. Your mandatary can also make various investments.
In order to prevent financial abuse, it is always preferable to arrange for a rendering of accounts, in other words, to ensure your mandatary regularly submits a report to a person of your choice.
Examples
Importance of setting limits to a power of attorney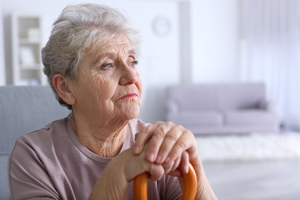 Denise lives in a retirement home for semi-autonomous individuals. She's finding it harder to move about and rarely leaves her home. Her daughter, Marie, has offered to manage her bank accounts and pay her bills. Denise was pleased with this arrangement, as she trusted Marie. But lately, Denise has been feeling uncomfortable. After checking her monthly statements, she noticed a $3,000 withdrawal from her account. Her daughter hasn't provided her with a clear explanation about the withdrawal. Denise is scared to ask her daughter for a full report. "She's going to think I don't trust her and she may cut ties with me!"
Denise could have prevented this situation through a power of attorney detailing the limits, frequency and reasons for withdrawals made by her daughter.
Entrusting someone with the management of your investments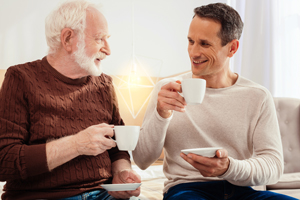 Pierre, 80, recently lost his wife. Saddened by her death, he says he is no longer quite able to look after his own finances. He would like his son Éric to help him in this regard. Pierre signed a power of attorney so that Éric can meet with his investment dealer's representative to discuss investment options for his father given such factors as his goals, risk tolerance and age.
Éric and Pierre will each receive a statement of transactions made in Pierre's investment account. Although Pierre wants his son to look after his affairs on a regular basis, he can continue to monitor his investments and consult his account statements. Pierre knows that he must take at least some of this responsibility and keep an eye on his affairs.
If his son had not been able to look after his father's portfolio, Pierre could have entrusted its management to an advising representative of a portfolio manager who would have made all day-to-day decisions on Pierre's behalf. An advising representative is mandated to take the best decisions in light of a client's goals, risk tolerance, age, etc. The representative does not have to obtain the client's pre-approval for each transaction but is required to keep the client regularly informed of changes to the portfolio.
Before dealing with an advising representative, check with the AMF if the person is authorized to offer such services. Don't forget that you always have a right to control your affairs. Don't trust anyone blindly; it's important to stay involved.
Importance of planning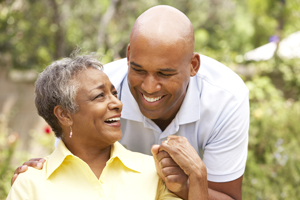 When Maria became incapacitated, her children were relieved to know that a mandate had been prepared. Maria named her eldest son Sebastián as mandatary. For Maria, this was a practical choice as Sebastián lives in the same city as her, which isn't the case of her two other children.
In order to involve her other children and make Sebastián's task easier, Maria asked that Sebastián report to them on a quarterly basis.
In addition, the mandate provides that Sebastián must have a co-signer (his brother or sister) to withdraw a large amount of money. All of Maria's children feel involved since Sebastián provides the others with quarterly accounts and they occasionally act as co-signers.
As for Sebastián, he feels more comfortable in his role as mandatary since the regular reports allow his brother and sister to see that he is carefully looking after their mother's affairs. Complying with the mandate can also limit or eliminate the risk of conflict within the family.
References
For more information on the power of attorney and protection mandate, visit the website of the Curateur public
This link will open in a new window (public curator).