What are mortgage pre-qualification and mortgage pre-approval?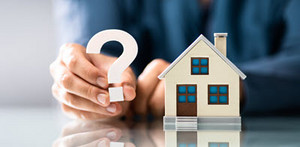 Before making an offer on a property, find out how much you can borrow to finance the purchase. You can do this in one of two ways:
Une Mortgage pre-qualification: An estimate of the maximum amount you could borrow from a lender
Une Mortgage pre-approval: A commitment from a lender
It isn't necessarily in your best interests to borrow the maximum amount offered by a lender
The loan should fit your budget and your actual ability to repay the loan amount. See our checklist for other points to consider.
Make sure to leave yourself some financial elbow room
By borrowing less, you can:
Repay your loan more quickly
Pay less interest
Balance your budget better
Save more money
More readily absorb the costs of unexpected events (e.g., urgent repairs to your property, the upcoming birth of a child, a disability, the loss of a job or an interest rate hike)
Improve your standard of living or retire early.
---
Understanding mortgage pre-qualification or mortgage pre-approval
Pre-qualification versus pre-approval
To get your plans off to a good start and avoid unpleasant surprises, you should understand how mortgage pre-qualification or mortgage pre-approval can help you when buying a home. The term used may not match the idea you have of it in your head. The terms are sometimes used interchangeably. A mortgage broker can help you throughout the process.
Mortgage pre-qualification
Mortgage pre-approval

Used to start the buying process.

Used when you are about to buy a property.

Estimate of the maximum loan amount that will be granted.

Lender's commitment specifying the maximum amount it would agree to lend you and the conditions for lending it.

Completed in a few minutes by answering some questions, with no verification by the lender.

Application assessed by the lender. You have to answer several questions and provide documents to the lender so that your employment, financial situation, credit rating, etc., can be verified.

Does not affect your credit rating.

Can affect your credit rating.

The lender does not commit to granting you the loan.

The lender commits to granting you a loan under certain conditions. For example, your financial situation mustn't change between the time of mortgage pre-approval and the time you want to purchase the property.
Your rate is guaranteed for a period lasting, in many cases, from 90 to 130 days.

No commitment by you and usually free of charge.

Generally, no commitment by you to borrow the money.
Even if you get pre-qualified or pre-approved for a mortgage, the loan amount you end up with could be lower than expected
Let's say you borrow money to buy a new vehicle before purchasing a property. The mortgage lender will have to reassess your situation because the new personal loan might limit your financial capacity to repay the mortgage loan. As a result, the mortgage lender may reduce the amount it is willing to lend you. Even if you're pre-approved for a mortgage, the financial institution could refuse to grant you a loan, especially if you want to buy a home priced above market value. This can happen where several people want the same property, resulting in a bidding war.
Various terms are used to refer to the two processes
Ask your mortgage broker or potential lender questions so you clearly understand the steps in the process. Is the loan guaranteed? If so, under what conditions? If you don't provide certain documents relating to your financial situation (proof of employment, employment history, pay stub, etc.), the lender likely won't promise you anything.