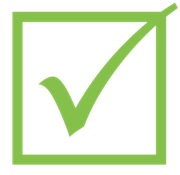 Don't wait until you're at the notary's office to make sure you're choosing a mortgage that's right for you. Before choosing a mortgage contract, check that:
Your personal finances
The amount you want to borrow falls within your budget (not just the financial institution's ratios). For example:

Your income is steady enough to make your mortgage payments.
You have the discipline needed to manage your finances properly.
You know the costs involved in owning a home, such as closing costs (e.g. notary and inspection fees, moving costs, and mortgage insurance), utilities, school and municipal taxes, insurance and maintenance.

You have verified your capacity to withstand an interest rate increase, not only during your mortgage term, but also throughout the amortization period. If you need to, you can use the AMF calculator.
You know if you'll need or will benefit from mortgage insurance. You've used mortgage calculators when you've needed to.
You've checked to see if there's any benefit for you to using the Home Buyers' Plan (HBP).
There are no errors in your credit report.
You're aware of your disability, critical illness and death insurance needs. You shopped around and didn't automatically agree to take the lender's credit insurance.
Mortgage broker (if applicable)
Mortgage
You've shopped around for your mortgage well in advance (e.g., 3 months).
You've chosen the type of mortgage that's right for you (traditional or umbrella), knowing the pros and cons of each.
You've negotiated the best possible interest rate several months in advance.
You know and are comfortable with the penalties that will apply if you ever decide to break your mortgage contract.
You've chosen an amortization period that suits you and understand the pros and cons of a longer or shorter period.
You've knowingly chosen a fixed, variable or blended interest rate.