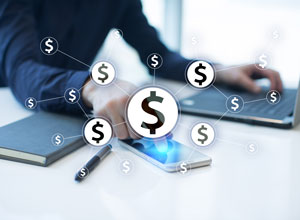 Are you planning to launch an innovative business model, product or service in the financial sector to meet the needs of consumers? Are you looking to comply with the laws and regulations governing the financial sector but are unsure about which ones may apply to your project?
The AMF can help you to innovate while maintaining compliance by:
Offering you the opportunity to discuss your project with our Fintech Group
Providing insight into the applicable laws and the various ways to comply with them
Providing guidance on filing licence applications with the AMF, if applicable
If your innovative project is subject to securities legislation, offering you the opportunity, under the CSA regulatory sandbox

This link will open in a new window

, to register and/or obtain exemptive relief from securities laws requirements so that you can test your product or service more quickly on the Canadian market
Providing ongoing legislative guidance on its website
Start-ups or incumbents
Would you like to discuss your innovative project with the AMF? We would be pleased to meet with you and answer your questions. For an appointment or additional information, contact us at fintech@lautorite.qc.ca.