5 steps to avoid fraud
You've been offered an attractive investment opportunity? Here are 5 steps to help you decide if it might be a scam.
1. Check that the person or firm is authorized to sell you the investment.
You should also do these same checks if an individual or a firm offers you insurance.
Call the AMF Information Centre at 1 877 525-0337 or check the Register of firms and individuals authorized to practise.
If the person or firm is not authorized to offer you the investment, report them to the AMF. Don't be swayed by a mere business card or diploma on the wall.
2. Before you invest, insist on being given documents explaining the investment.
Make sure you read and understand them.
The documents should include such information as:
The type of investment (stock, bond, etc.)
The risks associated with the investment
Whether and under what conditions you will be able to access your funds if you need them
The related fees
A fraudster may give you fake disclosure documents. Check whether the documents you receive are available on the SEDAR+
This link will open in a new window. This site contains information required by members of the Canadian Securities Administrators (CSA)
This link will open in a new window, which includes the AMF. If you're not given written, reliable information, it's best not to invest.
Make sure the account and transaction statements you receive for your investments come from the institution where your money is invested, not just your representative. Both the institution and your representative must be listed in the Register of firms and individuals authorized to practise.
Is your representative authorized to offer you investment products?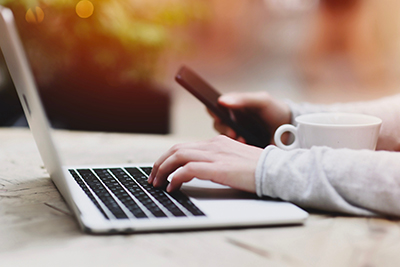 Insight
Protect your information!
Never place confidential documents such as investment statements, credit card statements or income tax returns in your recycling bin. A fraudster could use the information they contain. Shred them instead.
End of the insight
Do you want to buy insurance?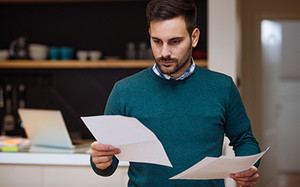 If you want to take out insurance, you may not receive the contract prior to purchase. However, insist on having the key points in the contract (policy) explained to you, including the coverage provided, cost of the insurance and exclusions.
As soon as you receive your insurance contract, read it over to make sure it matches what you were sold and review all the terms and conditions. If you're not satisfied, let the insurer know immediately. Many insurers will let you cancel the policy free of charge within 10 days of receipt of the contract.
3. Make sure the investment being offered isn't too good to be true.
With very rare exception, the higher the return you expect on an investment, the higher the risk you have to be willing to take on. This is a rule of thumb in investing.
If someone presents you with an opportunity to earn a higher return than what is offered in the market without any risk, then it's likely a scam.
If you're told an investment is guaranteed, ask yourself:
Who is guaranteeing the investment? If it's an individual, that's a red flag. Normally, investments can be guaranteed by a financial institution or, in the case of deposits, under the AMF deposit protection plan or the Canada Deposit Insurance Corporation

This link will open in a new window

deposit insurance framework.
What is guaranteed: the return, the invested amount, or both?
Do you have to pay a fee to benefit from the guarantee?
What conditions do you have to meet in order to take advantage of the guarantee? How long do you have to hold the investment for? 5 years? 10 years? 20 years?
Likewise, if someone offers you an insurance product that sounds too good to be true, beware!
Warning
Is someone promising you a high return with low risk?
If so, ask yourself questions about the investment opportunity and the person proposing it.
There's no such thing as a high-return investment with no risk. If there were, everyone would invest in it. And don't be fooled by statements like "quantities are limited" or "the opportunity is only being offered to a lucky few".
End of the warning
4. Beware if you hear statements like:
A guaranteed, no-risk offer
"I have it from a reliable source that this investment will skyrocket. It's a sure bet."
"I invested all my money in it, and my parents' money, too."
"If you're not satisfied, I'll reimburse you."
Statements like these are used by scammers to reassure you that the investment is risk-free and suitable for everyone. In fact, they provide no guarantees.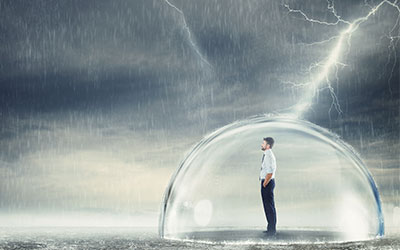 An attractive offer just for you
"You're part of a select club. You're one of a handful of people to be given the privilege of taking advantage of this incredible offer."
"Very few people know this, but the company is about to be bought and its value will double."
"The company will soon be publicly listed."
"The company will soon be publicly listed."
Scammers want to make you believe that they have privileged information.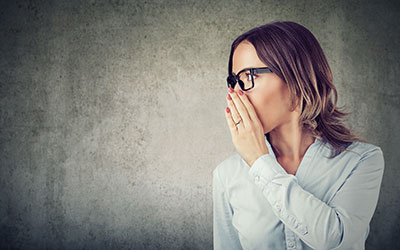 Warning
Beware of illegal insider trading! Beware of illegal insider trading! Insider trading is illegal if it consists of buying or selling securities using information that is not available to the public. The disclosure of privileged information is also illegal and is called "tipping". Privileged information is information that, if made public, could influence the price of a share traded on an exchange.
End of the warning
A "now or never" offer
"It's imperative that you invest today: tomorrow will be too late."
"There's a loophole in the law that can help us avoid paying taxes. But you have to keep it secret, even from your family or the law might be amended."
Fraudsters don't want to give you time to think or consult with your friends, your family or an organization like the AMF.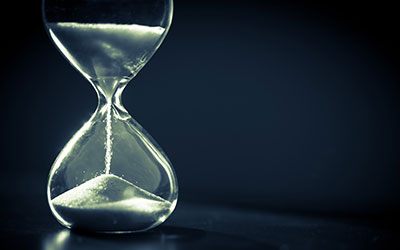 An offer approved by the AMF
5. Don't invest with or buy insurance from someone who exhibits the following behaviours:
Too often finds similarities between your situation and their own.
Brags excessively about their skills and accomplishments.
Tries to make you feel guilty if you decline the investment or question some statements.
Refuses to say which firm they work for or tries to change the subject after providing only scant information.
Contacts you repeatedly.
Pressures you to invest in the proposed offering.
Asks you to invest by giving them a cheque made out in their name or cash.
Doesn't ask you questions to determine your investor profile.
Warning!
Although the above behaviours do not necessarily mask a fraud attempt, they may lead to fraud. Be extra careful if you encounter them!
Appearances are sometimes deceiving!
Beware of people who offer you investments while flaunting their supposed wealth or pretending to know influential people. Before you do anything, carry out the appropriate checks, both on them and the firms they represent, with the AMF.
---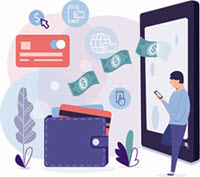 Quiz
Do you know how to prevent fraud?
7 questions to test your knowledge.