Reviewing Your Personal Finances
How can you ensure your and your family's financial well-being? This is one of the most important questions you'll have to answer during your lifetime. Fortunately, you can take stock of your personal finances today using our practical tools.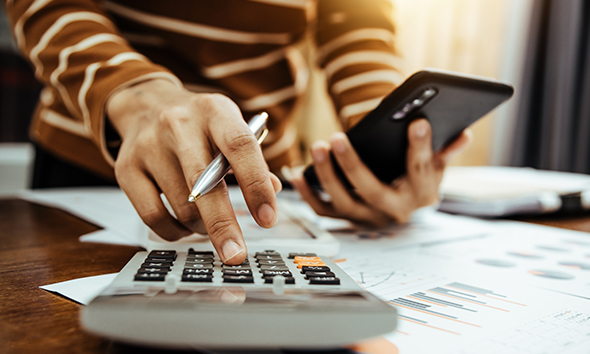 Where to begin?
1. Prepare a balance sheet
Preparing a balance sheet will give you a better idea of your financial situation and help you see where you stand. Try the balance sheet on our Budget tables page. Whether your net worth is positive or negative, you'll likely end up rethinking some of your financial habits; for instance, the way you save and how you use credit.
2. Make a monthly budget
With a budget, you can see where your money is coming from and where it's going. Do you think making a budget requires a lot of effort and discipline? Our budget calculator makes tracking your income and expenses easy. Once you have your figures, see if you can cut back on certain expenses or change the way you use credit in order to pay less interest.
3. Set financial goals
This will enable you to prepare a realistic plan so you can carry out the projects that are really important to you. For each one (e.g., buying a home, enjoying a worry-free retirement or tackling your debts), figure out how much money you'll need and how long it will take to achieve your goal.
4. Start saving as soon as possible
Each dollar saved can grow into a sizable sum and help you achieve your savings goals. You could, for example, choose to reduce your debts so that you have fewer interest payments. You could also build up an emergency fund or invest what you've saved in order to earn a return. Check out our tips in the guide "99 trucs pour économiser sans trop se priver (pdf - 6 MB)
This link will open in a new windowUpdated on June 17, 2022" (in French only).
Insight
Need help managing your finances?
Are you looking for personalized advice to deal with your financial concerns? Here is a list of professionals, firms and organizations that can help you meet your goals based on your circumstances.
End of the insight