Buying a property may be the biggest investment of your life. Before you start to search for your dream home, it's important to prepare a balance sheet, including your assets and liabilities, in order to determine your financial situation.
Our budget and calculation tables will help give you a clearer picture of how much you can afford to spend on buying and maintaining a home.
Prepare a budget to determine the funds available for the project. Calculate how much you can spend on your mortgage payments and additional expenses (notary fees, welcome tax, moving, electricity, tax bills, insurance, maintenance, etc.)
Determine the potential impact of higher interest rates on your mortgage payments. Make sure you keep a measure of flexibility!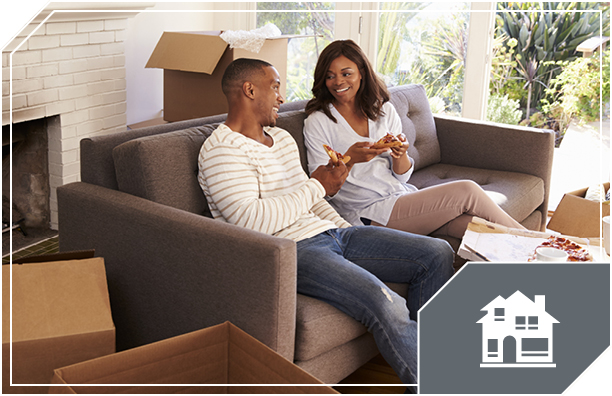 Where will your down payment come from?
Planning to buy a property also involves building up your savings. There are various ways to raise a down payment; these include:
Home Buyers' Plan (HBP)
The HBP allows you to withdraw up to $35,000 from your Registered Retirement Savings Plan (

RRSP

An RRSP, or Registered Retirement Savings Plan, is a registered account (an account with a bank or on-line broker, for example) in which investments can be made, the returns on which are not taxable as long as the money stays in the RRSP.
Investors who make contributions to their RRSP can deduct an equivalent amount from their taxable income (subject to certain conditions) and, as a rule, pay less tax.
However, when amounts are withdrawn from an RRSP, they must be added to taxable income.
The main purpose of an RRSP is to accumulate savings for retirement. ) to finance the purchase of your first home.
Tax-free savings account (TFSA)
A TFSA allows you to save money tax-free.
Tax-Free First Home Savings Account (FHSA)
Choosing the right home insurance
Home insurance covers not only your property, but also your civil liability. For example, if someone is injured at your home or you accidentally set fire to the building where you live, you could be held liable for damages. What type of coverage do you need? Basic home insurance will cover risks specified in the contract. With respect to "all risk" insurance, it will cover any risk that your property could be exposed to, with a few exclusions. Do you think you need additional coverage? For example, your basic home insurance generally covers water damage caused by a broken pipe. However, you will need additional coverage (endorsements) in the case of water damage from a leaky roof.
Think about additional coverage
Do you have a home office, valuable jewellery, works of art or high-performance sports equipment? It's important to mention these things to your insurer. To avoid unpleasant surprises, ask questions about the water damage coverage before signing with your insurer. Do your homework!
Title insurance
Title insurance protects against losses caused by a problem related to title deeds. A title deed is an official document that proves that you are the owner of a house, condo, chalet, vacant land, etc.
Shop around for a mortgage
Did you know that mortgage rates vary from one financial institution to another and that they can be negotiated? Visit the Mortgages section and the mortgage brokers page for more information.